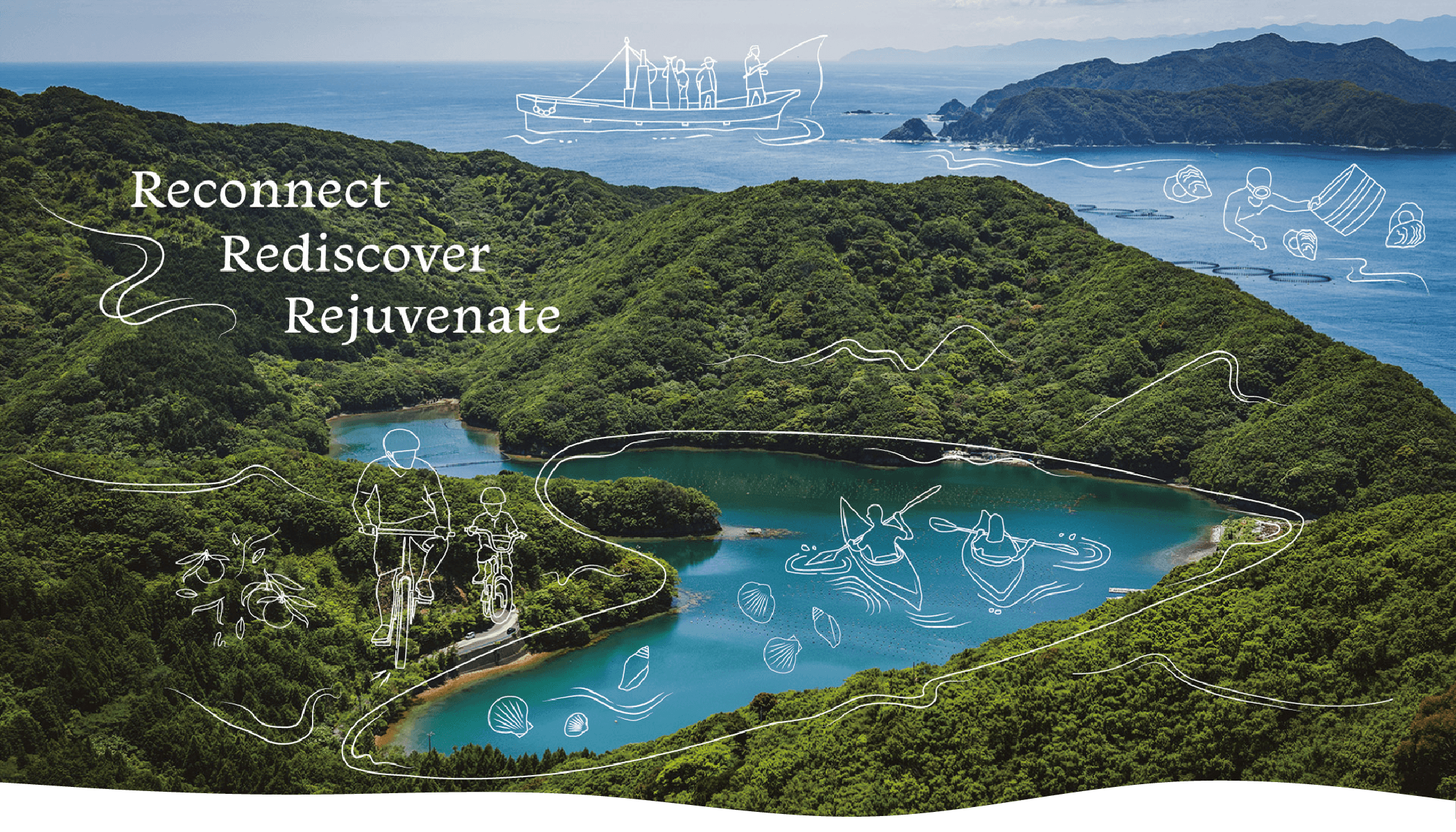 About Ise-Shima
Located in central Japan's Mie Prefecture, Ise-Shima is best known for Ise Jingu aka Ise Grand Shrine, arguably the holiest site in all of Shinto and the top dog among all of Japan's tens of thousands of shrines. Still, the area is more than a religious centre: it also boasts beautiful nature, a lively fishing industry and delicious local edibles.
Here's our ultimate guide to Ise-Shima – let it inspire your next trip, which could also include Osaka or other cities in the region.

News
2022.01.30

Ise-Shima National Park Ecotourism Registration Guide List has been updated.

2021.12.15

The website has been renewed.
Kaito Yumin Club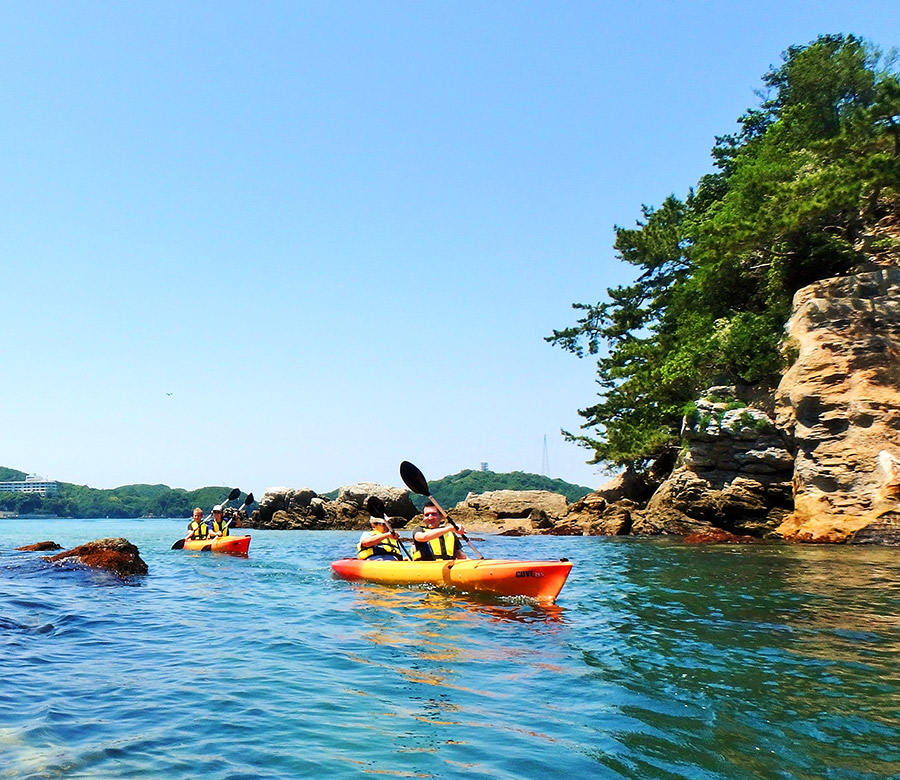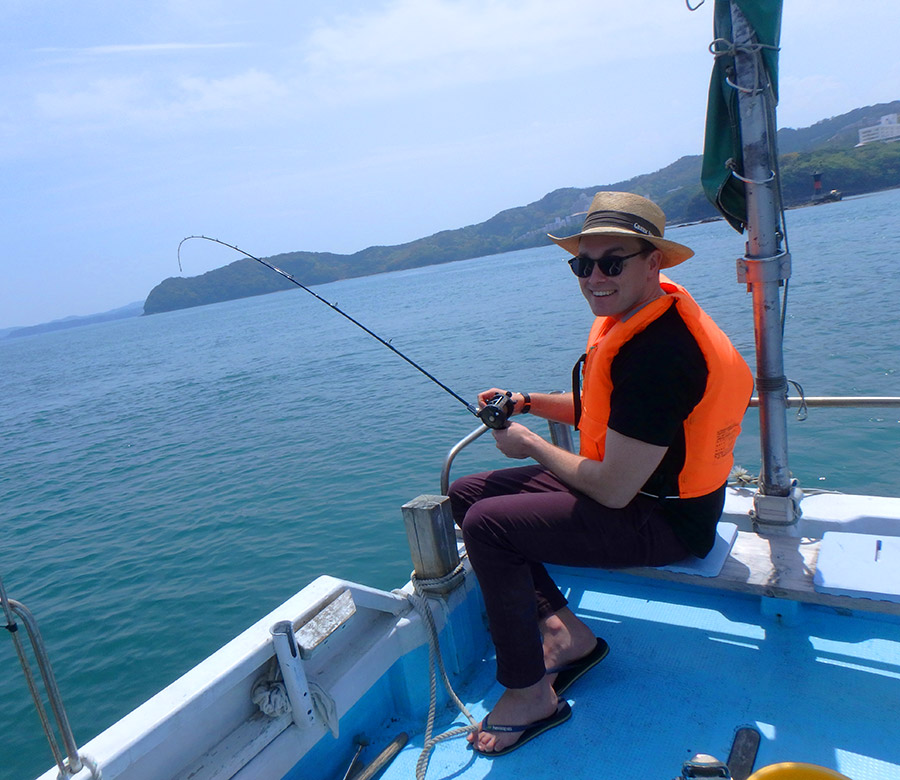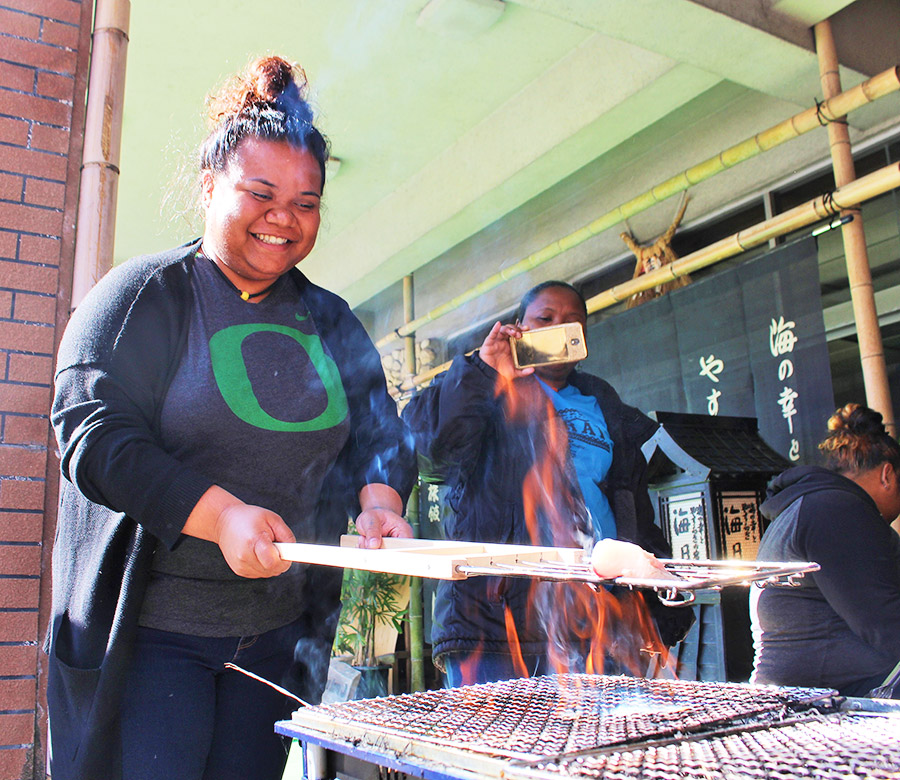 The city of Toba occupies the northern half of the Shima Peninsula and is famed for its natural beauty, maritime lifestyle, and rich history. Most of the area, including the islands just off the coast, are part of Ise-Shima National Park. Fishing provides a livelihood for many local people; among them are the ama, female divers who hunt for shellfish and other seafood in the clear waters, and dive for pearls around Mikimoto Pearl Island, the birthplace of pearl farming in Japan.

Kaito Yumin Club offers opportunities for visitors to experience traditional life in Toba through a variety of tours, which range from activities such as kayaking and snorkeling to spending a day with local fishermen. You can follow a guide through a fishing village and meet the residents, paddle your way to an uninhabited island, harvest wakame seaweed, study the skills of local artisans, and learn about ama culture from the divers themselves. Alternatively, you can request a custom two- or three-day tour to be tailored to your interests and preferences. But no matter what experiences you opt for, you will have ample opportunities to connect with the local people and the Toba way of life.

Recommended tours vary by season. Spring is ideal for fishing; local fishermen will take you out on a boat, show you the ropes, and turn your catch into a delicious meal afterwards. In summer, the warm waters make kayaking a great option; Kaito Yumin Club's 90-minute tours take you around three small islands with pristine white beaches. In fall, the "fisherman's after-hours" tour invites you to learn about how fishermen spend their time on shore, from selling the day's catch at the local market to settling in for a drink and fresh marine treats in the evening. And in winter, visitors can try their hand at local cooking by broiling some sawara (Japanese Spanish mackerel), a renowned Toba specialty.
Sunny Coast Kayaks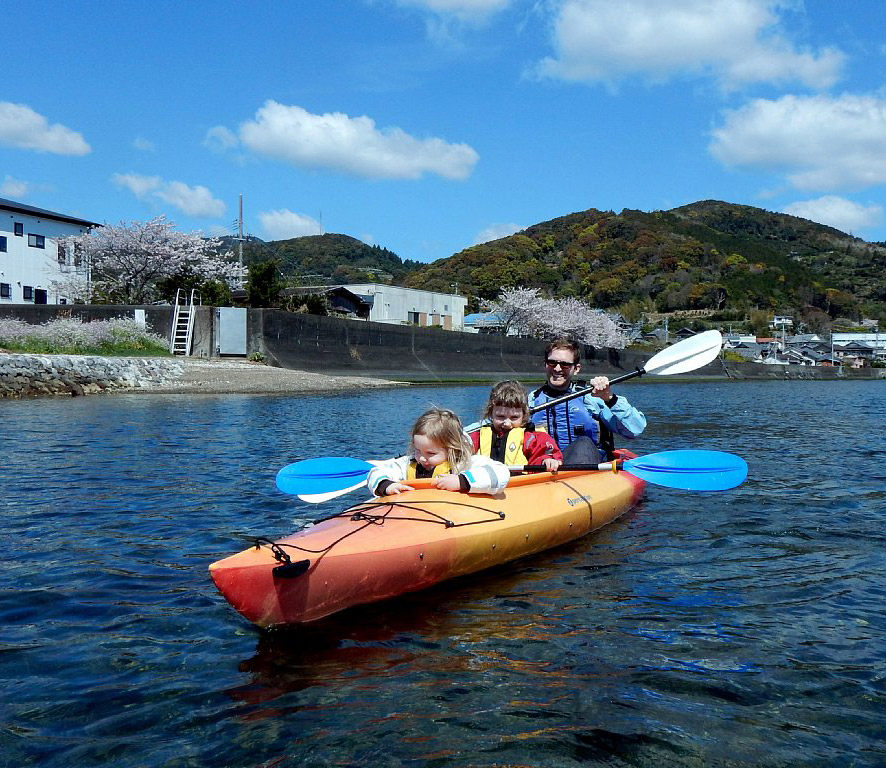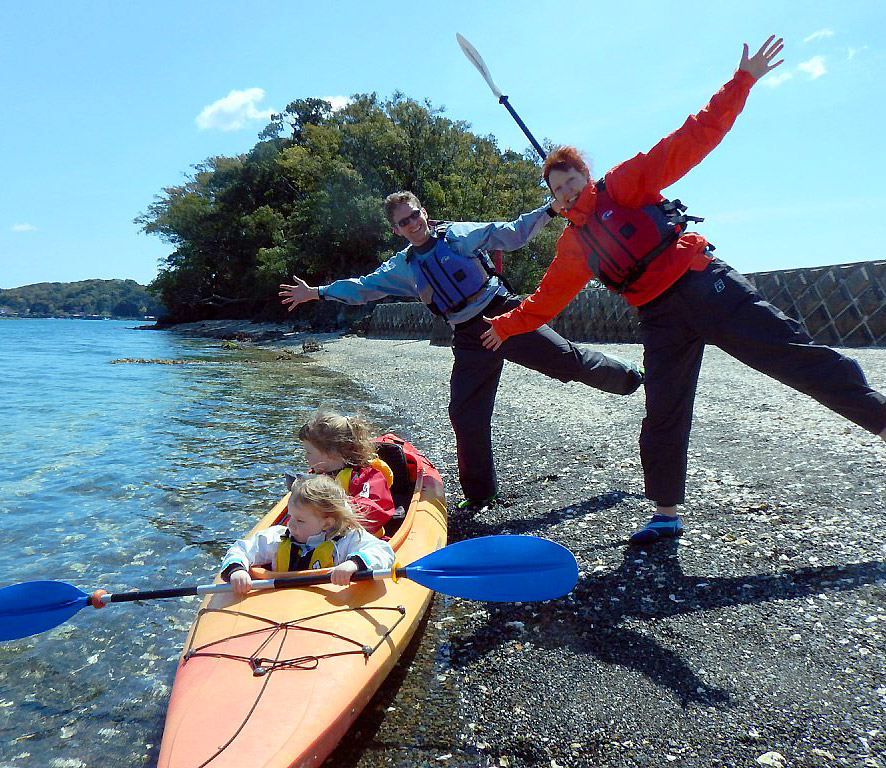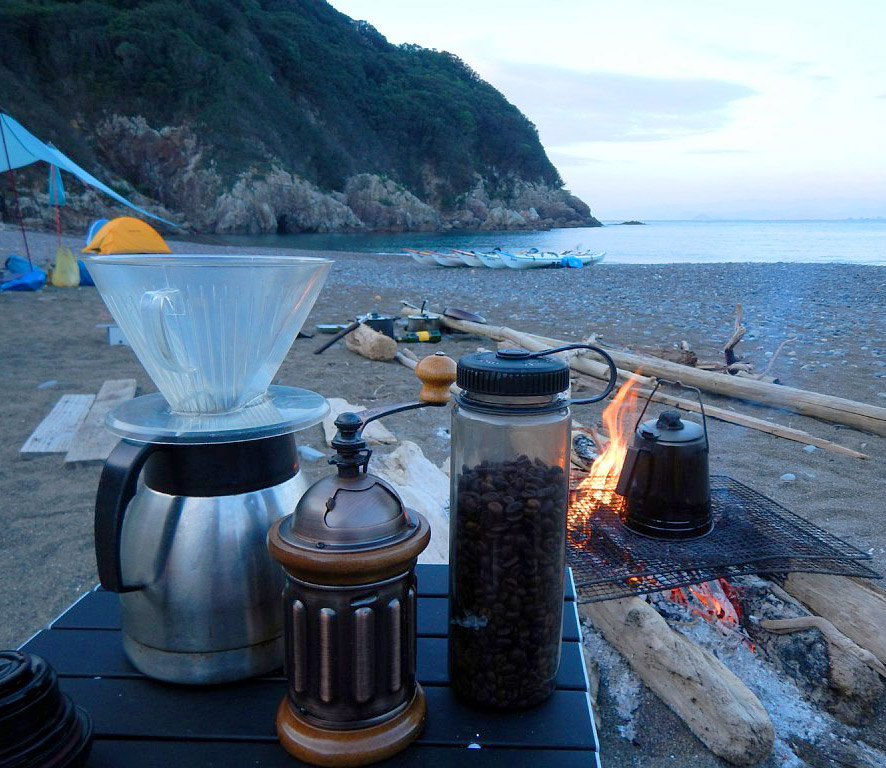 The south side of the Shima Peninsula features a sawtooth coastline with many deep inlets separated from each other by mountains. The still, warm waters here are perfect for maritime activities such as kayaking, which is a great way to experience the gorgeous nature of Ise-Shima up close. Gokasho Bay in the town of Minami-Ise is home to Sunny Coast Kayaks, which offers a wide variety of guided kayaking tours led by experienced instructors. Many of the tours are suitable for beginners and accommodate children (from elementary school age and up).

One of these first-timer-friendly options is a one-day circuit of Gokasho Bay. Traveling at a relaxed pace, participants get to admire the clear waters and abundant marine life up close. The tour includes a lunch stop and a coffee break, both on uninhabited islands in the bay, and makes for a leisurely but exciting way to spend a day immersed in the marine environment.

Seasonal specials are also available. In spring, the flowering cherry blossom trees along the coast can be admired up close, while the heat of summer is best escaped on a long, unhurried tour of Gokasho Bay. Fall, when the temperatures are usually agreeable and the waters calm, is the best season for kayaking; you can opt to have a drone operator accompany you on the tour for stunning aerial images of your adventure. In winter, participants can warm up by an open fire after paddling to one of the small islands.
Marukinmaru Guest House & Fish Experience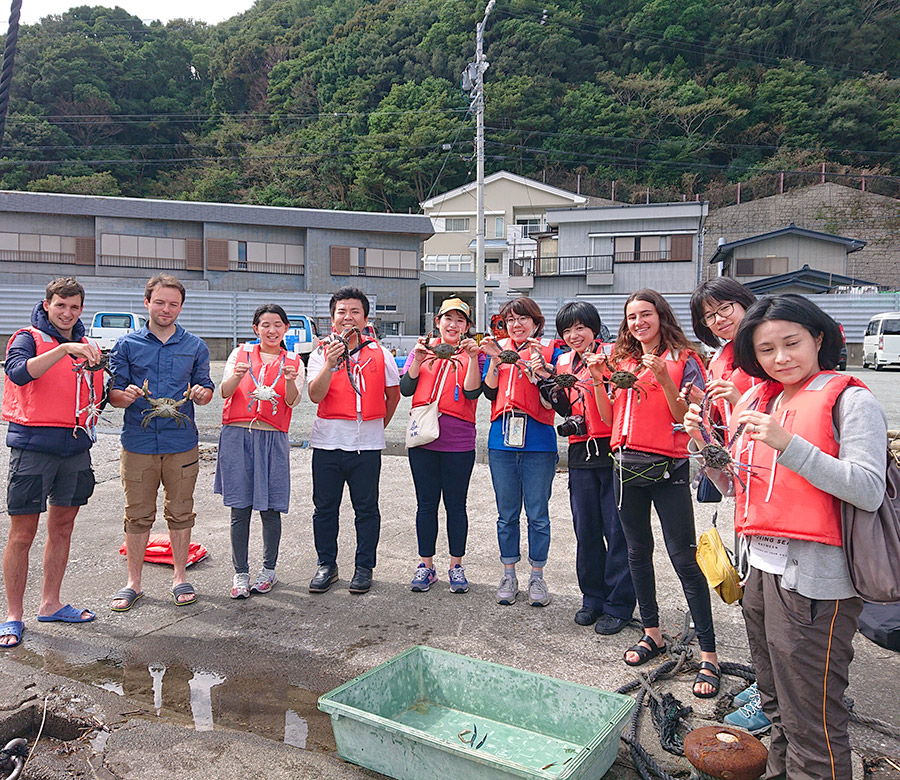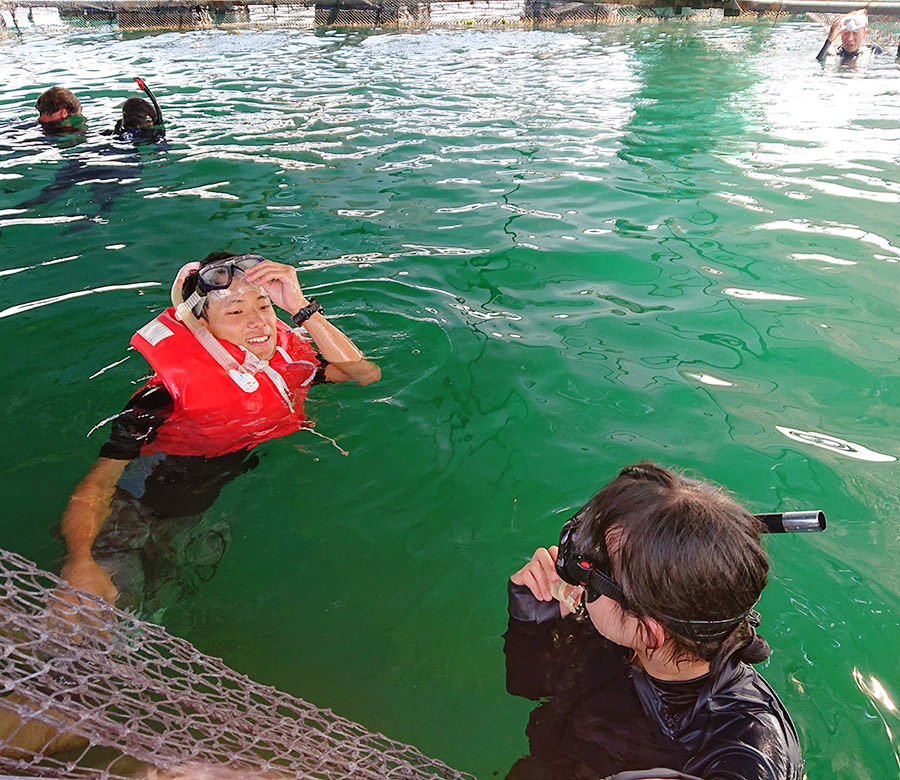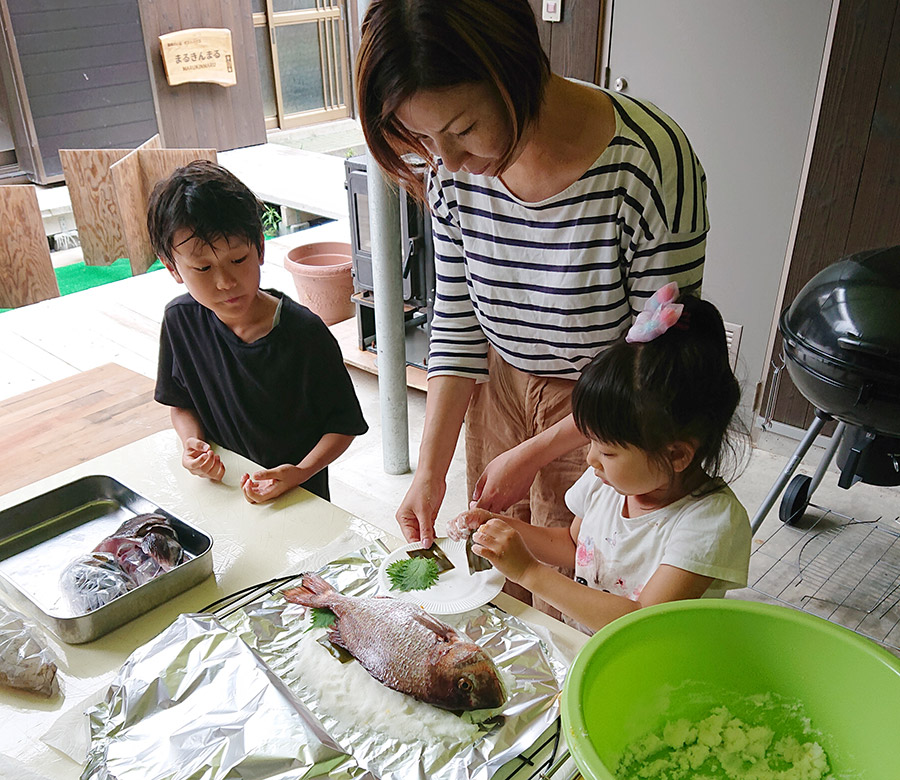 Asoura is a tiny fishing village near the southern tip of Ise-Shima National Park, where time seems to slow down and the worries and stress of urban life dissipate. It's a place where you can feel the ocean breeze, admire the beauty of the deep blue sea, and watch local fishermen do their thing. The "fish experiences" offered by the Marukinmaru Guest House let you try angling for a catch yourself, teach you how to gut and prepare fish, and invite you to enjoy the bounty of the sea in the form of a healthy lunch or dinner. For the complete package, stay the night at Marukinmaru and wake up the next morning to the cries of seabirds and the sound of fishing boats departing. The fishing experiences are available year-round, but other options vary by season: fall is the time for crab fishing with nets, while a "sea bream special" is offered in summer.
321-1 Asoura, Minamiise-cho, Watarai-gun, Mie
Ama Hut Hachiman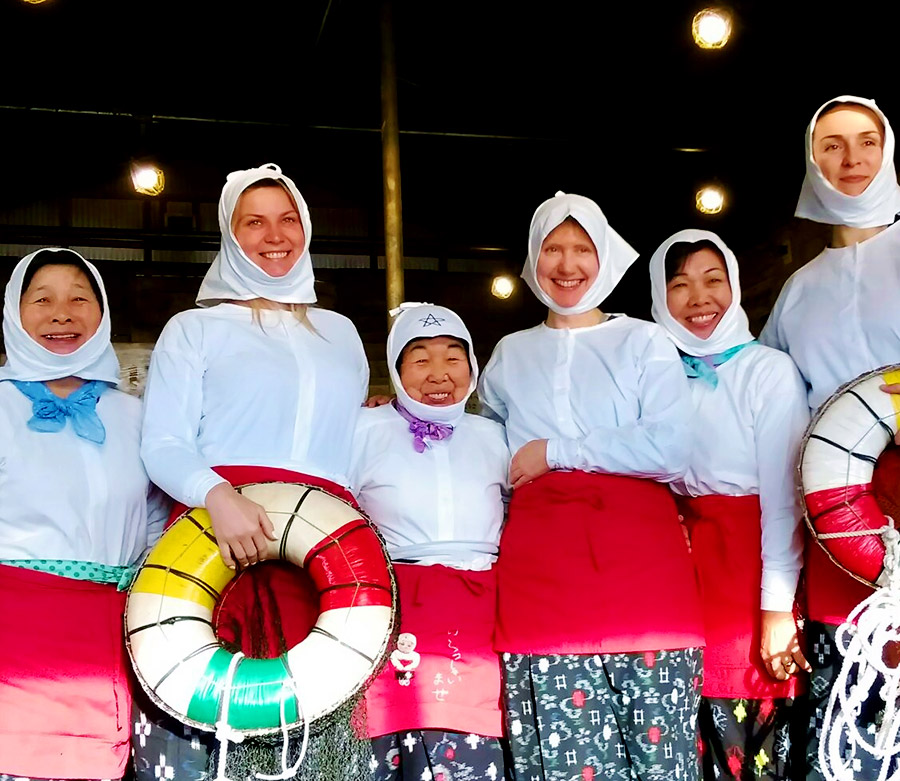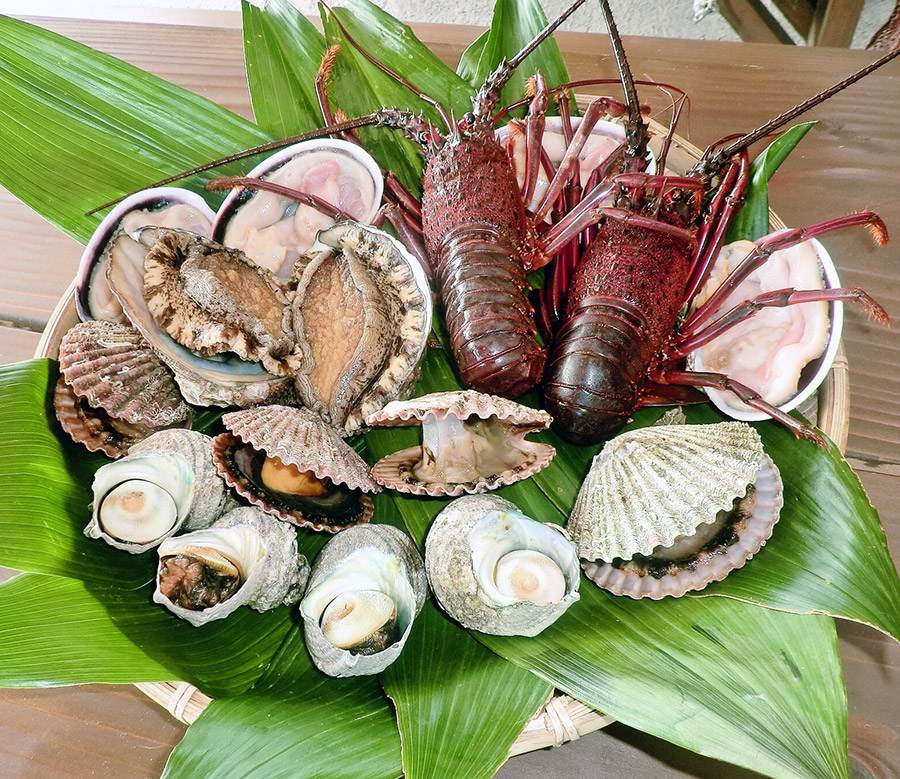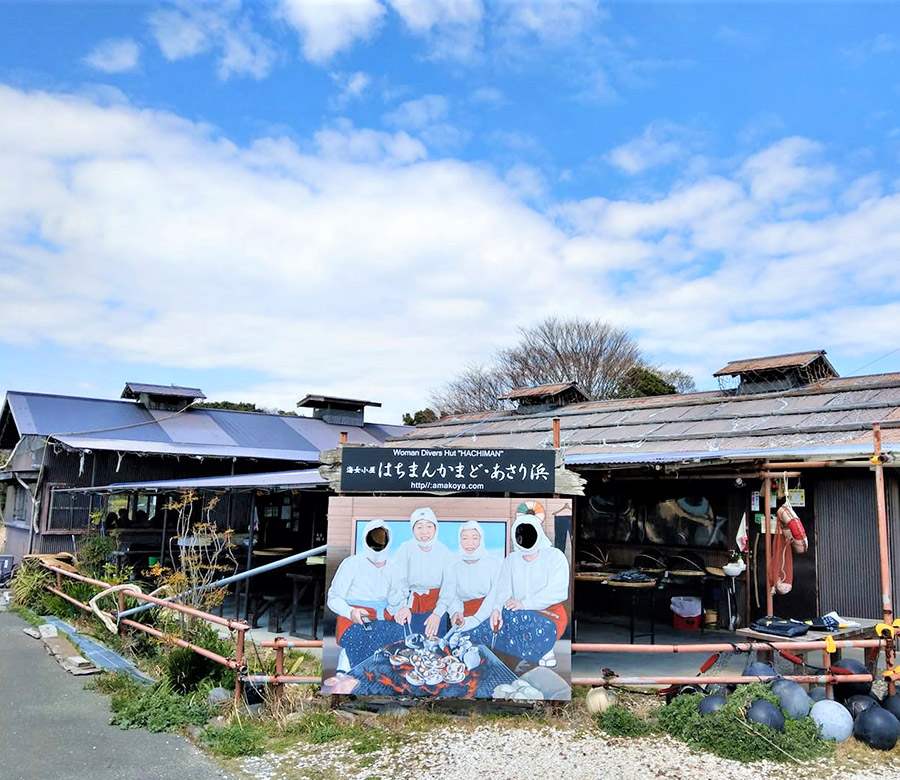 Ama are female divers who gather shellfish and other treasures of the sea in shallow waters near the coast. They dive without scuba equipment or oxygen tanks, as they have been doing for three thousand years. ama culture is alive and well in many coastal regions throughout Japan, but the town of Osatsu boasts the largest number of these divers in the country. They scour the sea bed for abalone, sazae (turban shells), and other delicacies, and take breaks in so-called ama huts along the shore. These small structures center on a sunken hearth with an open fire, around which the divers gather to change out of wet clothing, warm up, and cook meals. Visitors can join the ama at Ama Hut Hachiman and partake of fresh local seafood, including shellfish, dried fish, and seaweed, while listening to the divers' stories. You can also watch the ama perform a traditional dance, and have your photo taken wearing the white ama costume known as isogi. The beach in front of the hut is popular with swimmers in summer and offers particularly beautiful sunset views in fall.
Bicycle Journey Ise-Shima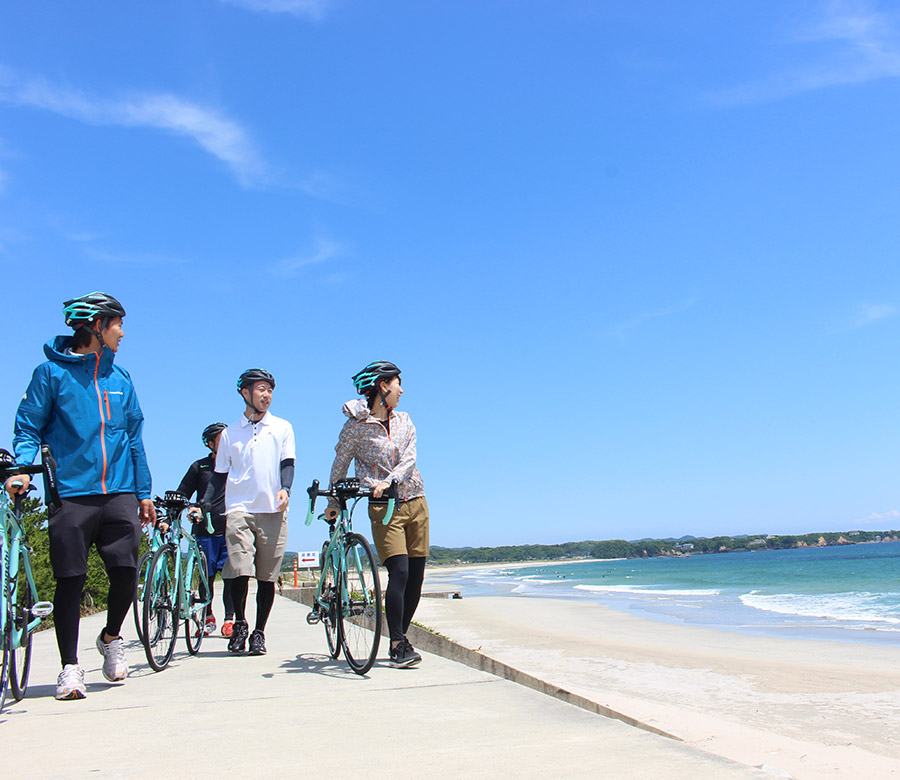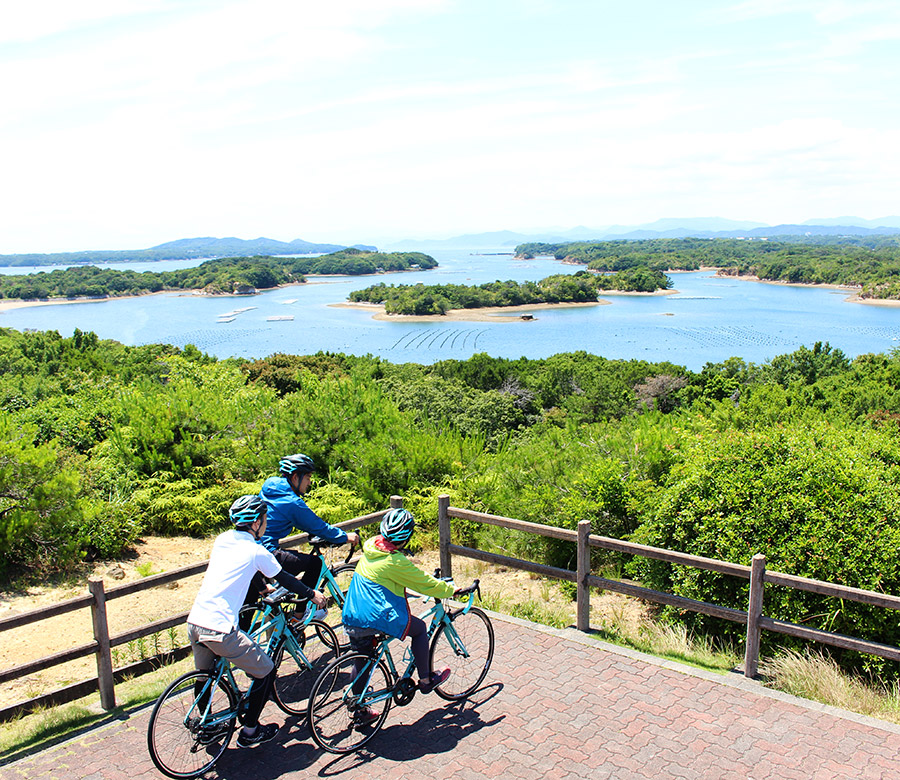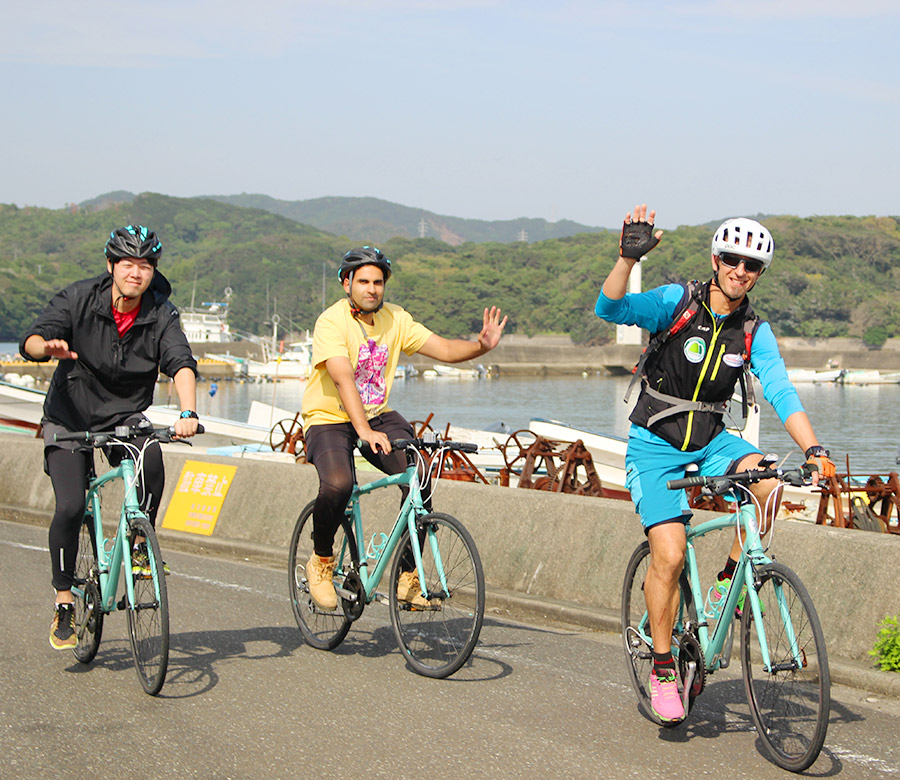 Cycling is one of the most comfortable and convenient ways to get around Ise-Shima National Park. Seeing the region from the saddle is also ideal for anyone looking to experience the lush nature up close, regardless of previous cycling experience or physical fitness. Bicycle Journey Ise-Shima offers guided tours that can be customized to your liking, from route and time required to stops along the way and even the type of bicycle you'll be riding on.

Alternatively, you can choose from five recommended tours, which range from an easy 9-kilometer trip through town to an all-day, 42km journey from the majestic Ise Grand Shrine to the seaside Shima region. For an immersive voyage through the national park, consider the 33km tour, which can be completed in a little under four hours and includes visits to the Yokoyama observatory and Koh-Shirahama beach.

Tours can be customized to include the option of riding a pedal-assisted electric bicycle, plus helmet rental, light snacks, and photography.
Asobanse LLC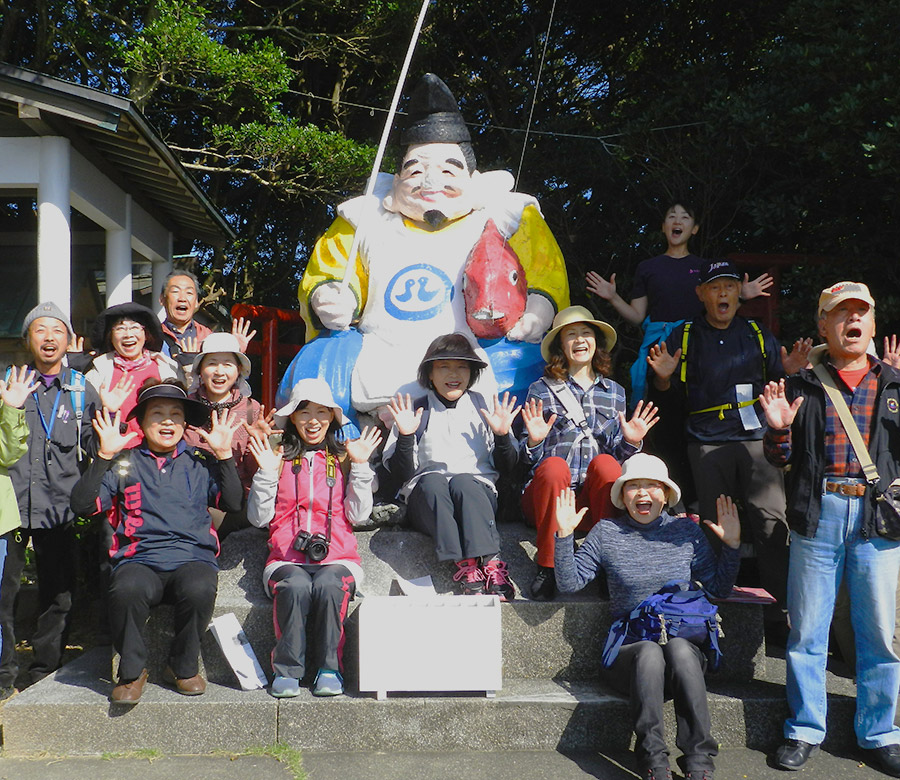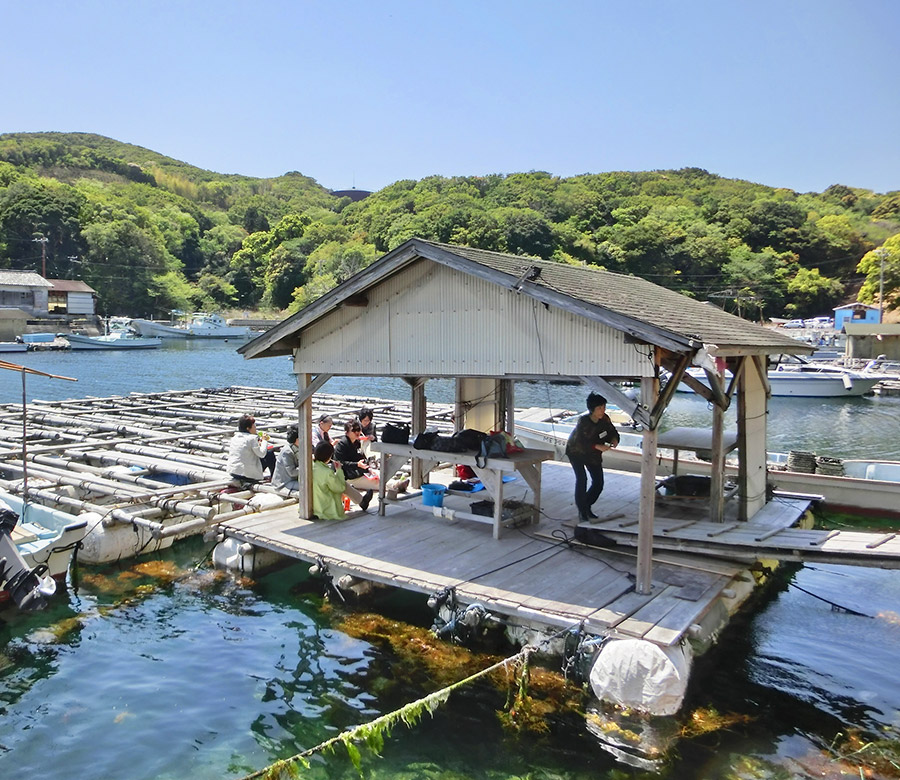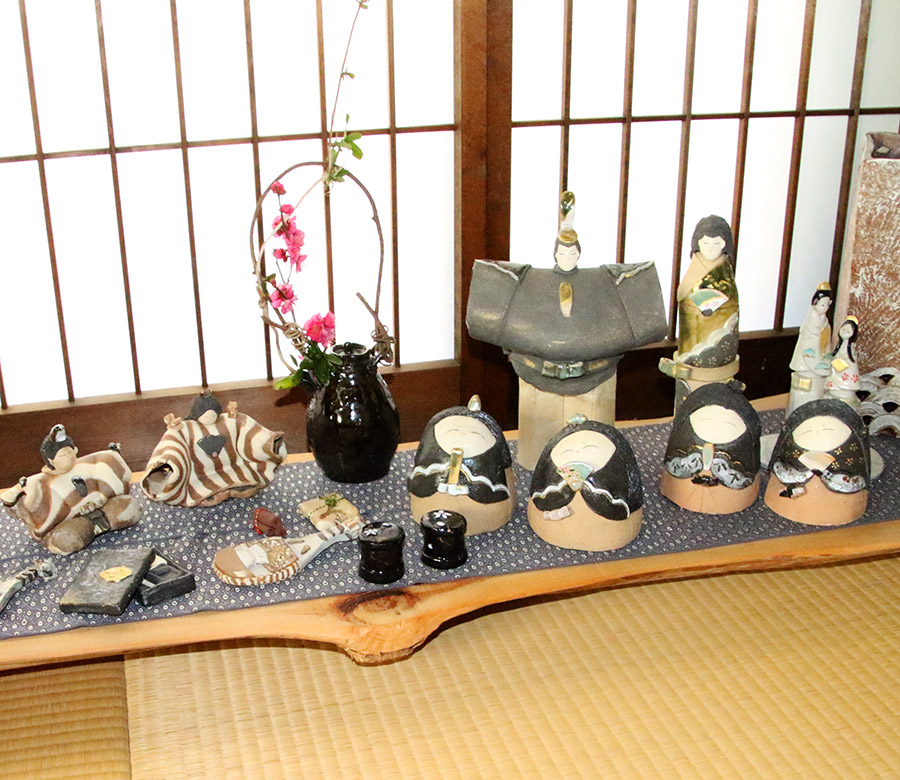 The most famous sacred site in Japan, Ise Jingu (aka Ise Grand Shrine) has been around for more than 2,000 years. The expansive shrine complex, which centers on the Geku (the outer shrine) and Naiku (inner shrine), is best explored on foot and in the company of a knowledgeable guide. Asobanse's walking tours let you discover the intricacies and mythology of Ise Jingu, which enshrines the Shinto sun deity Amaterasu. You will be led on by a specialist ready to answer any and all questions you may have about the awe-inspiring sanctuary.

Asobanse also offers a variety of other walking tours with local perspective, mainly in the area around the city of Shima. Recommended tours vary by season, with spring being the ideal time for exploring the region's plentiful museums and other art spots. In summer, you can visit a local tea farm, meet the producers, and sample their verdant brews. Fall offers opportunities to familiarize yourself with annori bunraku, Shima's traditional form of puppet theater, and in winter the guides can take you out to sea to harvest pearls from the famous pearl farms of Ise-Shima, the first place in Japan to produce cultured pearls.
2519-32 Hazako, Hamajima-cho, Shima-shi, Mie
Shima Nature School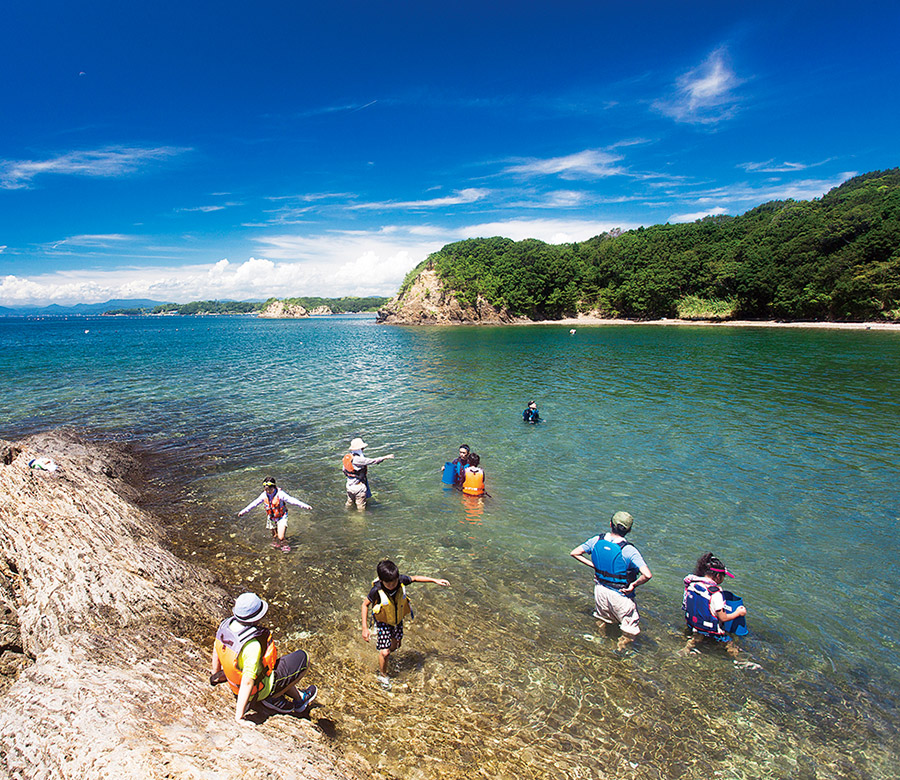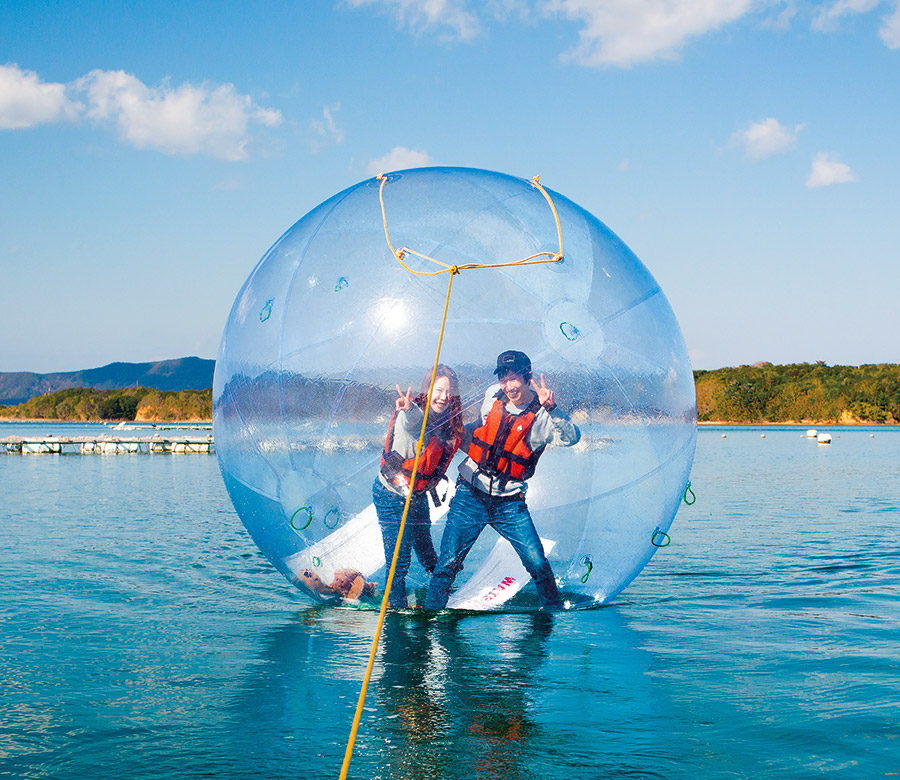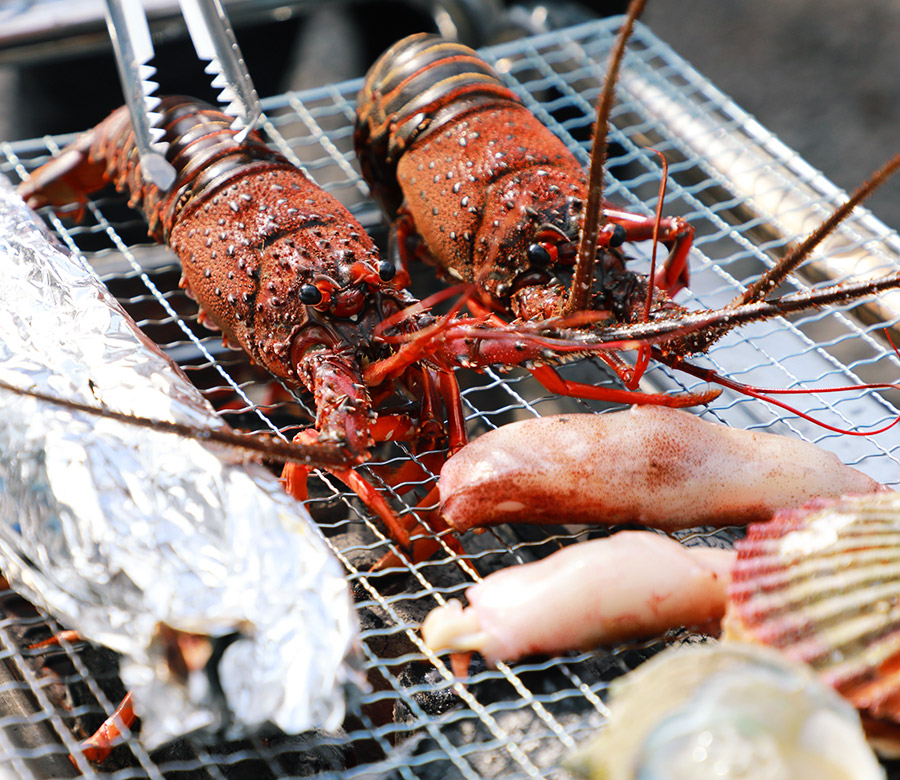 Exploring the great outdoors with children in tow can be challenging at times, especially if you're trying to navigate a trail or paddle a boat at the same time. Not so at Shima Nature School, which provides an extensive program of tours and activities for families.

You can survey the calm waters and picturesque islands of Ago Bay in a kayak, go cycling along the sawtooth coastline of Ise-Shima National Park, or have a local guide show you and your family the highlights of the Shima area, from traditional temples and independent shops to gorgeous views in the Daiocho area, known as a painter's town. More adventurous travelers can climb inside a plastic, see-through Waterball and see how well they can balance while "walking" on the ocean's surface.

Most tours are available year-round, but spring and summer are the best seasons for kayaking. In fall, the pleasant temperatures call for a rejuvenating stroll through the city of Shima, which is famed for its many seasonal delicacies. And in winter, seeing the sea from the inside of a Waterball is actually a great way to stay warm – the effort required to keep the huge sphere rolling will have you sweating in no time.
IST Co. Ltd.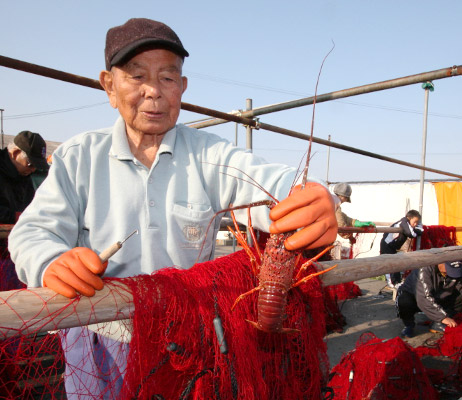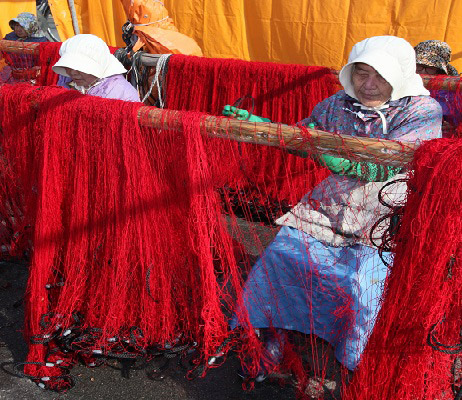 The port of Wagu, located on the Pacific coast south of Ago Bay, is one of the most picturesque parts of Ise-Shima and a bustling fishing hub. The people here have depended on the sea for their livelihood since ancient times, and the clear waters occupy a special place in the local culture. One of the best ways to familiarize yourself with these traditions is to go diving with the ama, female divers who gather shellfish, pearls, and other treasures of the sea in shallow waters near the coast. They dive without scuba equipment or oxygen tanks, as they have been doing for more than a thousand years.

IST's tours let you pull on a wetsuit and jump into the sea with a local ama, who will dive for abalone, sazae (turban shells), and other marine delicacies right in front of your eyes. You can then have your guide's catch turned into a barbecue meal at an ama hut, where the divers will be on hand to share their stories with participants. The ama diving experience is offered in all seasons except winter, when the water is too cold for swimming. Instead you can watch local fishermen raise lobster nets, follow the crustaceans' path to the town's fish market, and feast on three fresh lobsters grilled to perfection over charcoal. For something completely different, IST also offers four-day golf tours in every season; these itineraries include visits to major sights such as Ise Grand Shrine and Mikimoto Pearl Island.
Kabuku Resort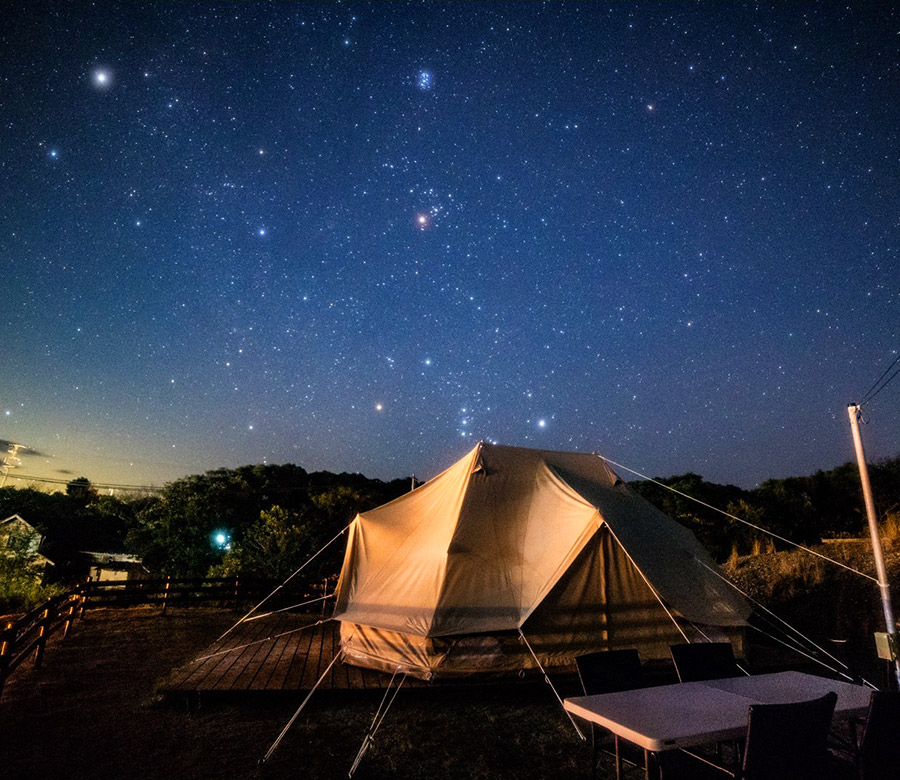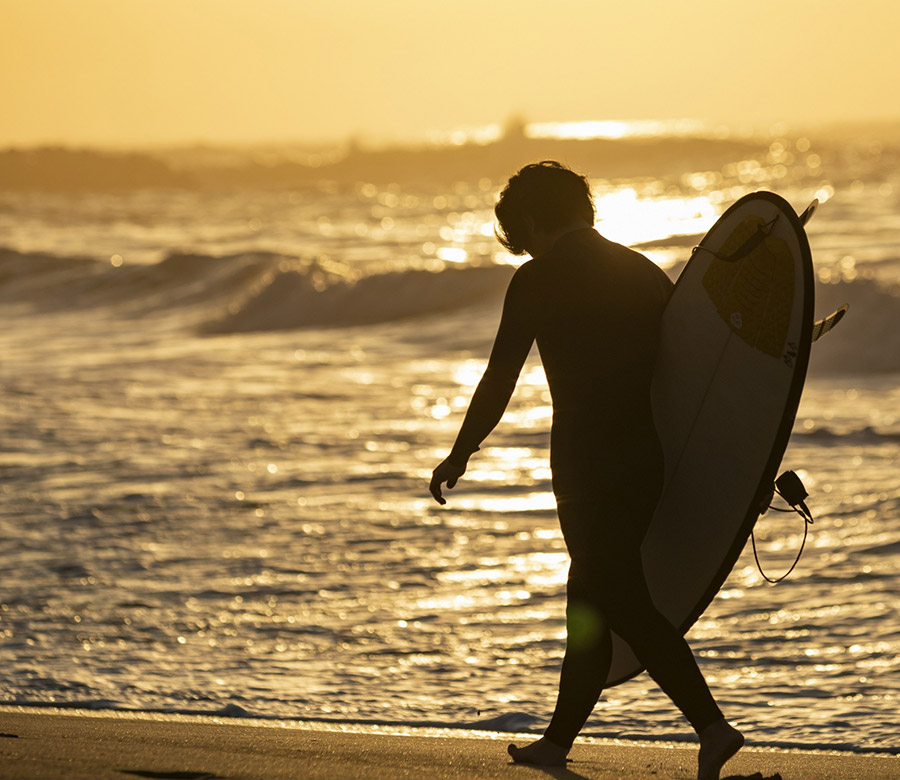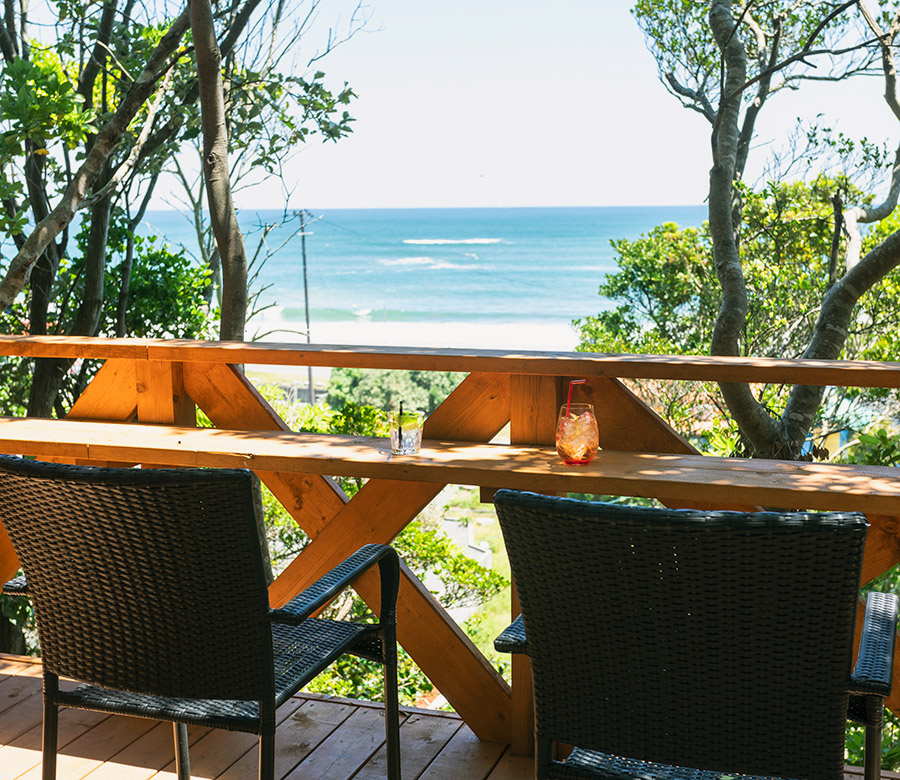 White sand, deep blue waters, a calm, laid-back atmosphere – Ichigo Beach counts among the best beaches in Ise-Shima and attracts in-the-know sunbathers and surfers from as far afield as Osaka. Right by its pristine sands is Kabuku Resort, an expansive campsite complete with a skate park, art-filled garden, barbecue facilities, and observation decks from which to gaze out over the glittering sea. At night, campers can gather in front of a giant screen to watch movies under the starry sky.

Kabuku styles itself a "glamping" – that's short for glamorous camping – resort. Removing the need to clean up, get a fire going, worry about freezing your butt off and so on, glamping frees you to pamper yourself in the midst of nature while enjoying all the comforts of camping. Guests stay in spacious, well-equipped tents and can relax further in the saunas and jacuzzis on the premises.

The seasonal highlights are plentiful, too: spring is the time for surfing and stand-up paddleboarding at Ichigo Beach, whereas summer sees a beer garden set up on the resort premises and fireworks shows light up the night sky. Fall is ideal for admiring the beautiful nature from the comfort of an open-air jacuzzi, and winter brings romantic light-up displays. You can also engage in stargazing during the cold season, when the air is clear and the weather usually agreeable.
Katsuo Ibushigoya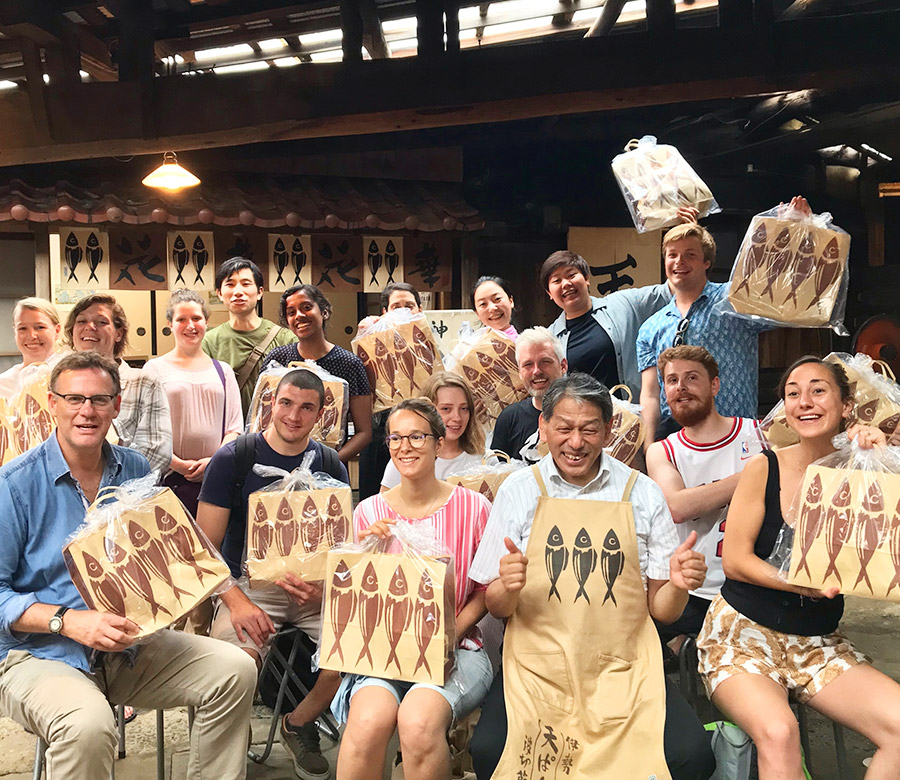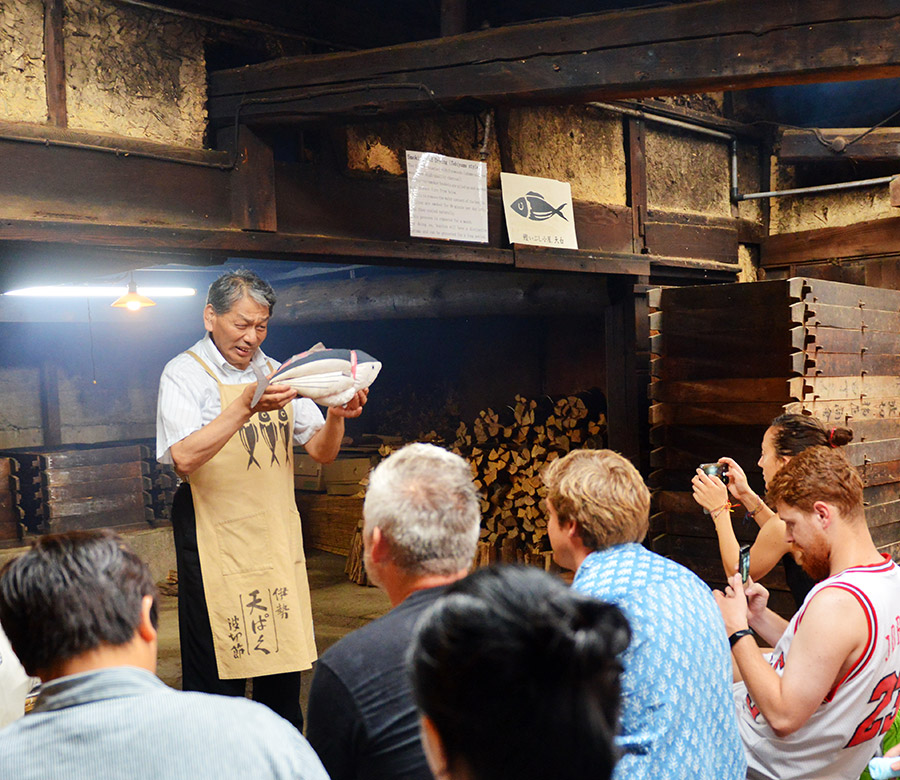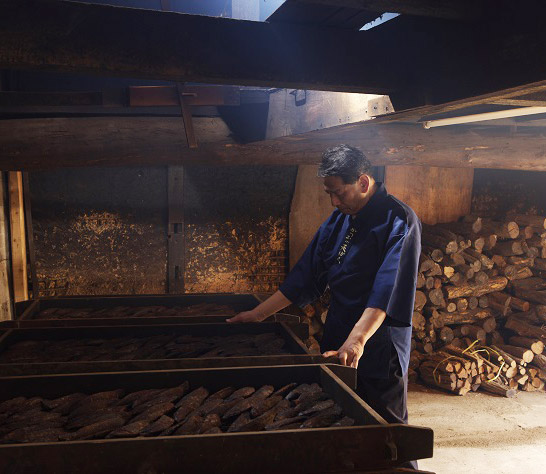 Katsuobushi – dried, fermented and smoked skipjack tuna flakes – is an essential ingredient in Japanese cuisine and the foundation of umami-packed dashi broth. katsuobushi has been produced in Ise-Shima for centuries, and traditional smoking and drying methods are still used by some local companies. One of these is Tenpaku, which operates a century-old smoke hut (ibushigoya) that is open for visitors. Here you can study the history and production process of the type of katsuobushi that is presented to Ise Grand Shrine for the annual Kannamesai thanksgiving rite. This festival is celebrated in October and involves the offering of rice and other foodstuffs to Amaterasu, the Shinto sun goddess, to pray for a rich harvest and the prosperity of the nation.

In this way, a visit to an ibushigoya is more than a culinary experience; it is an opportunity to learn about the relationship between the local people, their traditions, and the land and sea. Going beyond modern conceptions of food as entertainment or mere fuel, this relationship is based on gratitude for the bounty of the earth, and perhaps contains the keys to rediscovering the more meaningful aspects of food culture.

You can visit the ibushigoya year-round, but there are various seasonal experiences to be had in the vicinity. Spring is the best time for walking leisurely along the beach, the summer weather calls for a stroll through the picturesque town of Daiocho, fall is Kannamesai season, and winter brings with it seasonal delicacies such as local sea vegetables eaten mixed with rice and dashi.